…
Coming from four generations of chefs, Alberto Herraiz learnt alongside his brothers, José and Javi, (his brother Mario chose another destiny) – in the family restaurant "Mesón Nelia", founded by his mother Nelia Gil, a majestic beauty with an equally majestic knowledge of cooking. Alberto took over the family restaurant in 1984 and created another "Neli" in Cuenca, in Spain, on Avenida de la República Argentina, in 1987.
Now Cuenca, where Alberto still lives, is not an ordinary place. With a great culinary tradition, it is also a vertiginous fortified mediaeval town with hanging houses, becoming little by little since the 1950s the city of twenty museums, through the actions of extraordinary men.
Amongst them there is Antonio Pérez, publisher, collector, cultural agitator and artist in multiple forms, friends with, among other painters, Antonio Saura, with Millares, with Miquel Barceló (when in Cuenca one must visit the three sites of the Antonio-Pérez Foundation, the first of which opened in 1998). Antonio Pérez, a faithful regular of the «Neli », struck up a friendship with the young Alberto- "Antonio Pérez taught me how to see, he taught me about the essence of things". He invited Alberto to accompany him to Madrid to discover the exhibition on André Breton and Surrealism in the new art centre of Reina Sofia, inaugurated in 1992…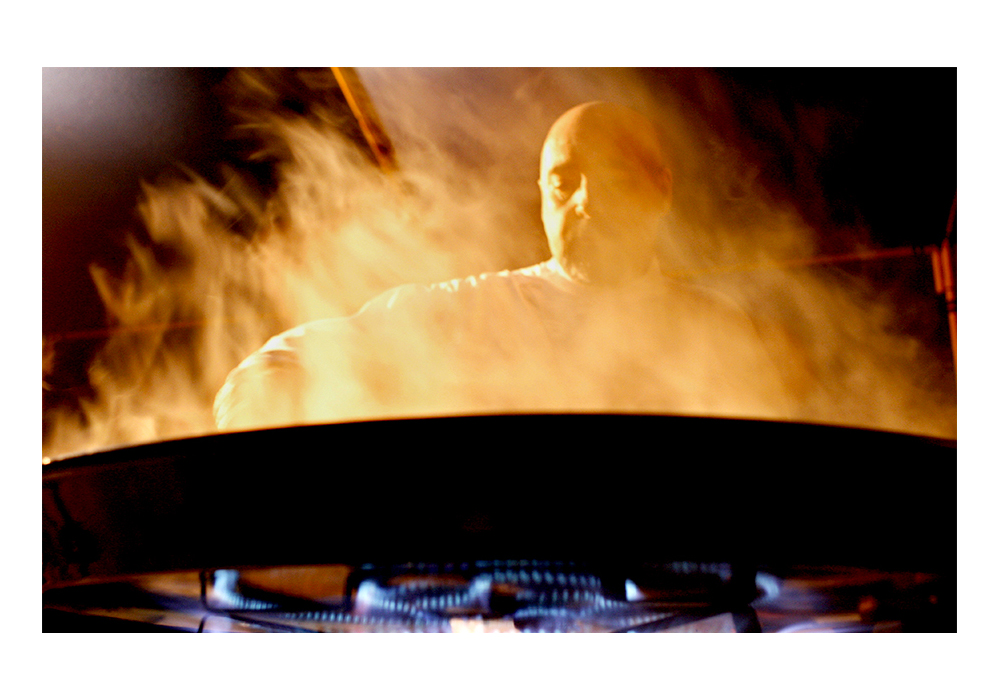 Alberto discovered art as if he had been hit by a lightning bolt : he returned on his own to Reina Sofia and began devouring books, both on art and on cuisine. Food for his eyes and his character which reinforced his wish to see further, to see higher. Acceleration : Alberto left to take a class for professionals with Ferran Adrià, in his legendary "El Bulli" in Roses, in Catalonia.
Ferran taught me how to think,
how to imagine the result of the recipe before making it,
to find my own identity.
This initiatory voyage continued in France. From table to table, Alberto tasted the cuisine of the greatest chefs whom he knew about from books in the Robert Laffont series, with Claude Lebey, Michel Guerard, Olivier Rœllinger… and could no longer resist it : he wanted to share the cuisine of his country with travellers of the world of taste, and especially to share his amazing variations on "rice in paella"
And this "rice volution" happened in Paris.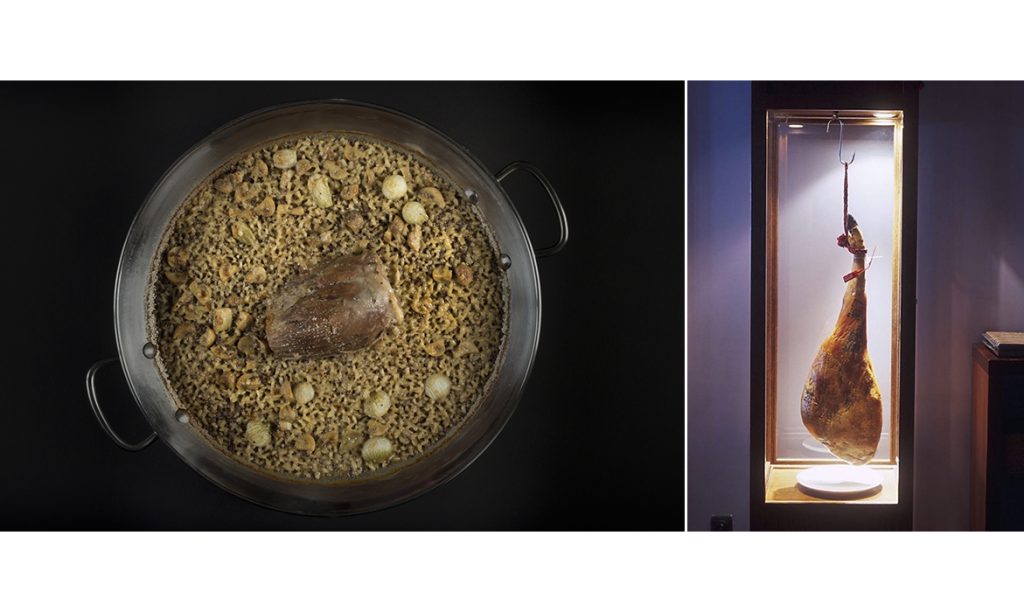 ¡ Hasta siempre !
Jeannine Coureau